CONGRATULATIONS ON YOUR ENGAGEMENT!
Wedding Ceremony:
Santana Entertainment works with a variety of professional musicians offering music from your prelude to the recessional. They are able to ease into your cocktail hour, perfect for venues offering a separate area from dinner and dancing.
We have harpists, string trio's, string quartet, classical guitar, violin, pianist, and vocalist that all specialize in wedding music as well as a variety of other genres. We do have CD's with a sampling of live music available.
Please call Santana at (410) 287-7999 for more information on pricing and availability. We will customize your ceremony to fit your style and personality.
Wedding Reception:
Wedding receptions should begin in an elegant and tasteful manner and evolve into a fun-filled, upbeat celebration that is most memorable for you and your guests. We don't believe in cookie-cutter weddings, as each bride and groom are unique, and we strive to bring your personality into your event. The music programming is most essential to the ambience you are trying to create. Our couples leave their reception with guests commenting, this is one of the best receptions I've ever attended!!
Our goal is to make sure every bride and groom are able to relax and enjoy their guests while we take care of the details. We are there to provide excellent music programming, act as your Master of Ceremony, and assist in the flow of your wedding reception. We work very much as a team with each couple, their parents, and your vendors keeping the communication open during your event prior to making any announcement to your guests. For example, the DJ would never announce your cake cutting without first making sure the bride and groom are ready and the photographer and caterer are ready to assist you. We ensure the parents are aware so they do not miss your special moments. Once all the key people have been informed, then we will make the announcement letting your guests know as well.
This keeps your reception flowing smoothly. There is only one first dance, one cake cutting, one parent's dance, and we do not want your guests to miss viewing an important event taking place on your special day.
Communication:
One-on-one communication is priceless, and that is why we request a meeting with every bride and groom after they have had a chance to preview our information. Your comfort level is a key concern, and this gives us the opportunity to introduce ourselves and to further review in greater detail your special day.
Santana Entertainment is operated by Santana Hahn, who is also a professional disc jockey and guitar player and singer for over 28 years. We do not have clerical staff handling our clients. They always speak with Santana personally or her husband, Michael who is the Vice President. We find it is better to talk to someone who actually performs for a living when requesting information and directing inquiries about special events. Each couple is able to work out all the details of their event with Santana, and then we set up a personal wedding consultation with your actual disc jockey.
We want you to feel confident and comfortable with your professional disc jockey and/or musicians. We help you with ideas during the consultation to help enhance your reception. Everything we do is to bring focus to the bride and groom. We do not try to be the show at your reception. Although we are very personable on the microphone, we know what to say, and most importantly, we know what not to say!
Upon meeting with your professional, we will assist you with ideas on great music programming. This is key to a successful wedding reception! No two wedding receptions should be the same. We take the time to find out about you, and the dynamics of your group, so we can assist you in selecting the right music that fits your personality and style.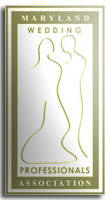 We provide recent references upon request, and always receipt outstanding reviews from our clients. Our goal is to provide you with a stress-free day so you can relax, have a great time, and enjoy your guests!
"Thank you for making our wishes and satisfaction your first priority. From the planning of our reception until the final song was played, you were a big part of making our wedding day a perfect day!"

- Brian and Darlene White